Old family photos tell tales of service and sacrifice. On Veteran's Day, we honor loved ones who served their family and their country.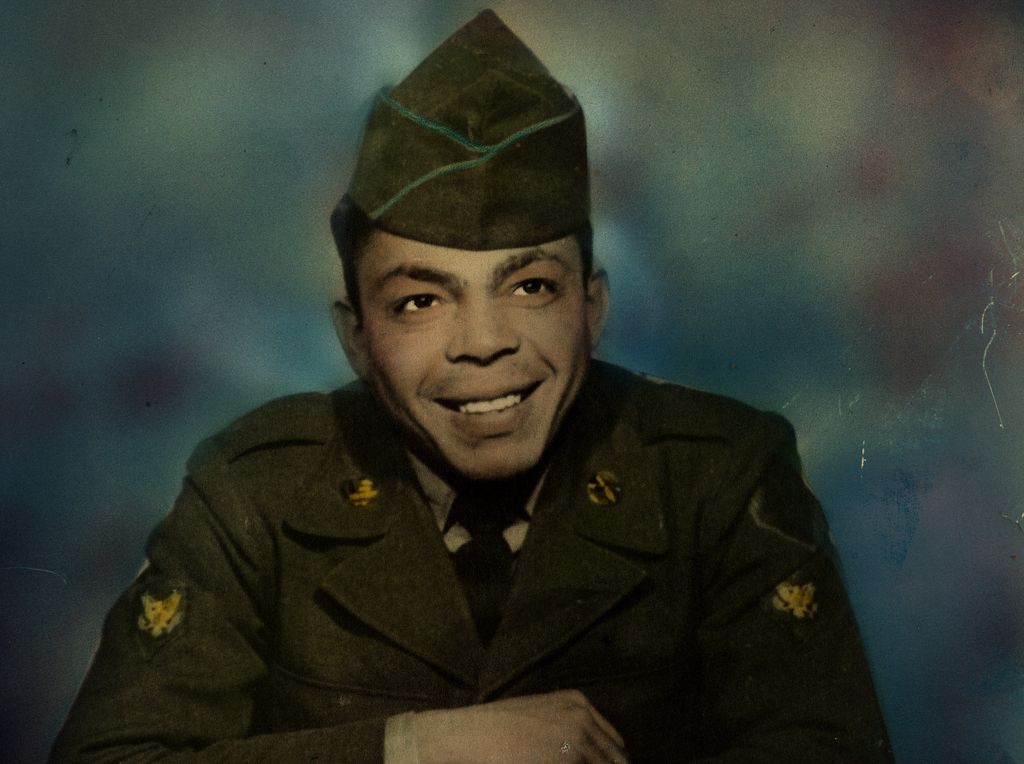 My maternal grandfather is one of these heroes.
His name is
Nicolas Rodriguez,
born in Toa Alta, Puerto Rico on December 16, 1935.
In 1954, at the age of 19, he enlisted in the U.S. Army and served in the Korean War.
He was assigned to what at the time was a Puerto Rican 65th Infantry Regiment. This regiment was the only all-Hispanic unit in the history of the US. Army. Segregated into 2 groups, white and black Puerto Ricans. This unit of soldiers was also known as the Borinqueneers. I recently saw a documentary about this unit and loved it so much I purchased a copy of the DVD for myself as a keepsake. It was fascinating. I wish I had asked him more about his time serving.
Following his honorable discharge, he moved to New York City, where he soon met my grandmother.
Grandpa Nick passed away recently,
on February 11, 2014 in
Poughkeepsie, New York. I still have some of his recorded voice messages saved on my cell phone. He was bilingual, with a Spanish accent that held a thick raspiness to it. I remember most he was a jokester & always looked for ways to make me laugh during our phone calls.
I especially love all his service photos above. In his uniform he looks so young & handsome.